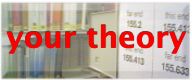 LATEST | Make the most of skimming through those textbooks with our online guide


With hundreds of hits each week, people are getting a lot out of SYWO. Why not give something in return?!

Shahid Ashrif offers a critical analysis of anti-oppressive practice.

SYWO will be looking at the roles and responsibilities of different people involved in youth work during September. Would you like to take part?

Contact our contributors, argue with them, or just contribute an alternative view...well, here's who they are!
NOTICE: Student Youth Work Online is a website managed and edited by Jason Wood. The contributors receive no funding from any advertisements that appear within these pages; nor does the site receive any financial support - all work is produced with the time and effort of the contributors. For further information, please contact us by email: jason.wood@ntlworld.com.
You are welcome to quote authors of material featured on this site. Please reference if you quote anything.