[Student Youth Work Online September 2002]
The online theory and practice resource for student youth and community workers, and all those committed to change. More Info...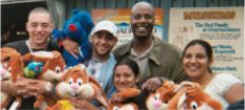 Essential Pages...
Shahid Ashrif in Theory: The implications of the social inclusion debate. What are the hidden meanings behind 'social inclusion'?
Who are you and what do you do? Let us know on our talk boards
How do I write a recording? Resources for placement/field practice students.
Get regular news from Student Youth Work Online, including features and site updates...

All Selection, Editorial Content, Design and Layout © Jason Wood 1999-2002
Chapters and Contributions © The Individual Contributors 1999-2002
ACADEMIC OFFENCES ARE DEALT WITH SERIOUSLY - DO NOT MISUSE THE SITE! More...