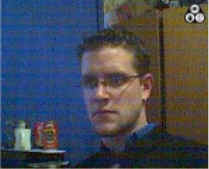 Hi! - Welcome to the John Ellis Computer Group homepage. Now that you've got this far, you have got the basics of the web sorted!
This page has been designed to develop some of your key skills that you have learnt. Browsers (the software you use to access the net) are much link any Microsoft Word, or other applications you may be familiar with. So, it shouldn't be too much hassle getting used to it.
Firstly, lets check that this page has fully loaded. At the bottom of the screen is a progress bar - can you see it? It's usually in blue and goes from one end of the screen to the other. If its complete, it might say DONE.
When this happens, we are going to PRINT this webpage and keep it for future reference.
TAKE YOUR MOUSE TO THE FILE MENU
CLICK PRINT and PRESS OK
Here is the browser:
As we go along, make notes on the browser picture that you have printed off. This will help you to remember what certain icons and keystrokes do in order to surf the web.
Right, lets try a quick experiment! The web works like a collection of pages all linked together by addresses. To turn a page, you need to click an address or press something that tells the computer to bring the page to your screen. These links are known as hyperlinks.
Firstly, If you click here: Lana's Wedding Photos you will be taken to a new page. HAVE A LOOK AT THE PAGE AND THEN CLICK THE BACK BUTTON ON YOUR BROWSER. You should come back to our little instruction page.
Now, lets open a brand new browser window. This means that we can keep this page open and another one at the same time.
TAKE YOUR MOUSE TO THE FILE MENU
CLICK NEW
SELECT WINDOW
When the window opens, we are going to enter a website address. Point your mouse at the ADDRESS BAR on your BROWSER.
It should say http://youthworkcentral.tripod.com/johnellis.htm. Highlight this line of text and press the DELETE BUTTON.
Now enter this address exactly as I have written it: www.yahoo.co.uk
This is a search engine. You can now choose a topic to look at. Find something that is of interest to you, for examine : Star Wars or The Human League.
In the box that above You are searching... enter something you would like to know about. If it consists of more than one word, try putting + between the separate words. For example, Human+League. This will make sure that your search result only gives you pages that contain the information that you want.
When your search results come back, click a hyperlink to one of the items. Remember a hyperlink is the writing that looks different to the rest of text, it may be underlined or bold, or a different colour.
When you click this, the page will load.
PRINT A COPY OF IT.
OK! That's the end of this little web demonstration. Now, try and visit Yahoo again to test your skills. Pick a few subjects of interest and read about them. Shout if you want any assistance.
Jason 30/09/01