A Quick Site Guide
Firstly, thanks for coming by to see us! The site is a big project and is being put together as quickly as humanly possible, so keep checking back.
The site has loads of different sections. I've tried to summarise them below, it may be useful to print a copy of this sheet off...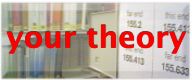 A selection of essays/case-studies/papers by students and academics. Soon to be added to this section will be book reviews, quick theory guides and other useful stuff.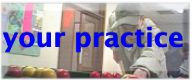 A section devoted to the practice of youth work, which will include articles and reviews of work going on around the country, together with resources for students on placement.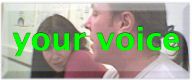 A collection of discussion forums around subjects such as practice dilemmas, essay troubles and other stuff. Click this box and you will be taken to a talk board where you pick what discussion to participate in or create a new one.
Also on the site:
THE BRIEF : A guide to the tv, news and other resources that the site contributors feel are beneficial to students.
LINKS : A growing collection of sites that are of interest to students and practitioners.
NEWS HEADLINES : The latest, breaking news as it happens is delivered to the site by our partner Moreover. You can catch political stories at the bottom of the page, or click the headlines for a full overview.
FEATURES : Will commence in September 2001, including conference reviews, profiles and investigations.
For now, we hope that you enjoy the site - please let us have your comments and let us know if there is anything you would like to contribute.
JASON WOOD - Editor
April 2001